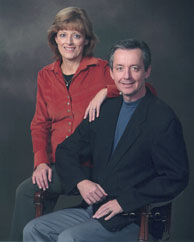 Pastor Dave & Sally McCowan
Our Pastor is Rev. David W. McCowan. He is a graduate of the University of Kentucky (77) and of Asbury Theological Seminary (M.Div., 91; Th.M. 93).
He is the father of five children and married to the former Sally Buell of Louisville. He is the co-author of the book, "Ordained to Minister - Every Christian's Purpose for Being."
Pastor Dave and his wife Sally have been involved with small group ministry for the past 15 years and served on the staff at First Assembly of God/Lexington from 1994 to 1999 where he served as Administrative Assistant and Small Group minister.
It is Pastor McCowan's vision that Ekklesia Christian Life Fellowship become a place where God's people are enabled, equipped, and encouraged to live out God's Word so that God's presence and grace can be manifested in our midst, whereby we may become a mighty witness of His glory in our community.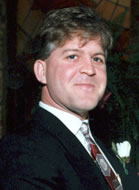 Gene King
Gene is a 1995 graduate of Oral Roberts University with a Bachelors Degree from the School of Theology with a major in Pastoral Christian Ministry.
He graduated with distinction as Summa Cum Laude and was awarded Pastoral Student of the Year in his graduating class of 1995. He also won the Senior Paper Award.
With his other responsibilities as Elder, Gene leads our Venice Cell group on Thursdays.